I was so inspired to experiment with a little vinyl from my sistas on the cricut message board-Sistas Scrap Too, so I jumped right in. I did not realize layering the vinyl would be so difficult. First, I experimented with a Bed, Bath and Beyond pink acrylic tumbler.
I designed this tumbler with SCAL and Fiolex Girl font. I used Oracal 651 vinyl with all the projects. Okay, not so bad, it appeared easy enough..let's try something else.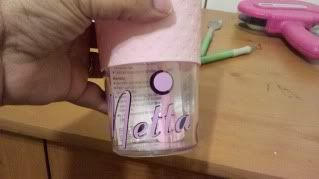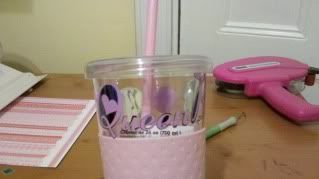 Once again, my sista's over at Sistas Scrap Too, gave me the idea for the picture frame. My hair stylist's mother passed away a few months ago; she often finds comfort in talking about her mom at the salon. She told me once; she wanted to hang a picture of her mom at her booth to give her strength. I decided to make a picture frame for her and a cute tumbler. This is where I had my first battle with the vinyl, after many attempts, I think the score is Netta2/-Vinyl-0.
I designed the tumbler with SCAL basic shapes, a scissor/comb clipart on the web and AR Berkley BC font. The picture frame was designed with SCAL basic shopes and Edwardian Script ITC font.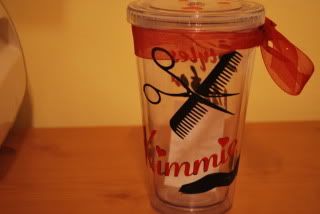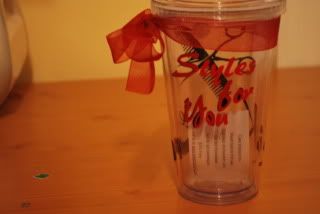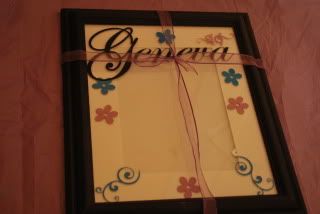 Please visit my wonderful sistas blogs, they do amazing craft projects.
Have a blessed day and thank you for visiting.